TESTIMONIALS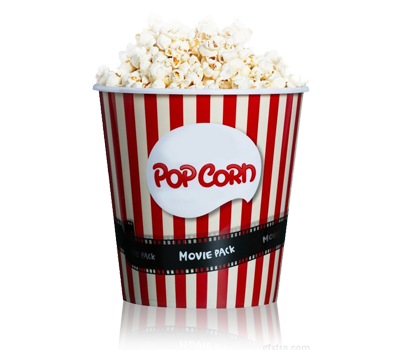 Even though we believe in what we can do for you, we want you to hear from some of our clients' and their successes with our process and products.
CLIENT TESTIMONIALS
Let me just start out saying that Focus Media has been the most successful media outlet that we have been associated with since cold starting our retail pharmacy in 2011.  Pat came to visit with me and was the most professional gentleman that I have dealt with on any level and we see a lot of salesman.  The professional attitude in which they handle your prized possession, your business, is outstanding.  We have been one happy customer and have recommended them to several other businesses in town.  We wouldn't use any one else.
Pam Lee
Clarksville Family Pharmacy
Clarksville, AR
We have done business with Pat for several years advertising our business at our cinema in our town. This has been one of the best ways that we have advertised because we try to get our point across in such a small amount of time. Focus Screen Media is a great company to advertise with. They are very helpful with all aspects of filming and directing of the commercial. People that I do not know are always coming up to me asking advise about health and fitness, because they have seen our commercial.
Sheila Clemmons
Dynamics Health & Fitness
Mt. Pleasant, TX
Pat and his team at Focus Screen Media are true professionals in their field.  They go above and beyond for their customers.  From the moment Precision Collision Auto Body decided to advertise with Focus Screen Media at our local theatre, Pat took the time to walk us through step by step what to expect and followed through on each and every item he promised.  He took the time to get to know our business and translated who we are and what we offer into a quality advertisement for our shop!
Erik
Precision Collision Auto Body
Focus Screen Media makes the process of advertising on movie screens so simple and enjoyable. They explain your options and provides examples, plus they offer to take care of everything for you. They are focused on the customer.
Tom Budde
Marketing Manager
Central Minnesota Credit Union
The one thing I can say about Pat's program at Focus Screen Media is that it really works. As a small business owner you like to know where you get the most exposure in advertising. I tracked all of advertisement I do over the past several years and this is best return we have ever had. I have since cut all Radio & Newspaper out and cut TV adds to a seasonal thing. It's great to be out somewhere and someone comes up to you and says, "Hey, I saw your advertisement on the big screen the other night!" You know if people tell you that, the next time they need our service they will remember us.
Alan West
Custom Collision
McMinnville, TN
THEATRE OWNER TESTIMONIALS
I have worked with 4 different screen ad companies since building the Quarry Cinema. By far Pat Christian (Focus Screen Media) has been the best to work with. I appreciate his straight forward & honest dealings as my screen ad vendor. He works diligently to reach the goals we want to achieve with our pre-show program. He keeps me in the loop with progress and changes but is not overbearing. Focus Screen Media offers a very attractive local program and the most transparent and highest payout I have experienced. I would recommend them.
Tom Griffin
Quarry Cinema
Cold Spring, MN
We have been with Focus Screen Media since Pat started the business.  Pat is very knowledgeable and very easy to deal with.  He has taken all of our concerns into account and made sure our expectations have been met.  His advertisements are very professionally done and look excellent on the big screen.  If you are looking to advertise at your local theatre Focus Screen Media is the best choice.
Kevin Amerson
Mt. Pleasant Cinema 6
Mt. Pleasant, TX
The Ritz Theatre can strongly recommend Focus Screen Media for screen advertising. They are professional and accomplished at what they do. I have no complaints at all.
Christine Schulman
Ritz Theatre
Crockett, TX
This letter is intended to endorse and recommend the services of Focus Screen Media, Pat Christian and his entire staff in the event you are considering them for your screen ad program.

I was the owner of Five Star Cinemas LLC dba/ Chanhassen, Buffalo, Excelsior Dock and Chaska Cinemas. We recently sold this past summer, but I wanted to provide this vehicle to potential customers to help assure you that you can have complete confidence in the selection of them over other competitors in the area.

I have worked with those "others" and found Focus Screen Media to have a leg up and is above the others in all elements of Sales, Production, Quality and Service.  Pat brings with him a high level personal service and integrity to assure you that your screen clients will keep coming back.  Hard to find these days!

Please feel confident in your selection of Focus Screen Media and Pat Christian and his team to provide you with a great product, great service and above all, a level of honesty and integrity you can trust. He always served me well so I have no problem recommending him over the others.
Glenn Baird
Five Star Cinemas
We have been associated with Focus Screen Media for the last 3 years. Pat Christian has worked with local businesses in our town to supply them with quality on-screen advertising to get the most impact from their advertising dollars. Pat has been very helpful in accomplishing what we envisioned for a pre-show advertising program.  We had used other screen ad companies in the past and were not happy with what they supplied so we had stopped doing pre-show ads. When Pat approached me about starting a local pre-show program I was hesitant but the professionalism and knowledge he showed made me re-think our ad program. I have been completely happy with the results Pat has achieved with our program. Our customers enjoy seeing local businesses on the big screen and recognizing people they deal with everyday. I highly recommend Focus Screen Media for your advertising needs.
Sue Harmon
Clarksville Cinema
Clarksville, AR